Capacitor Panels India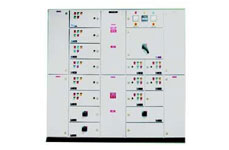 High volt India is one of the most acclaimed and prominent name in the industry with satisfied client base across country. Today, we are considered one of the largest capacitor panel providers in India

With our continuous efforts and dedication, we are able to establish ourselves as most trusted source for capacitor panels in India. Our Capacitor panels India are suitable for various industrial applications and suitable to work even at low electric power

Based in Ahmedabad, Our impeccable range of capacitor panels India is not only supplied in India but in global market too. We always check our capacitor panel design and capacitor panel control wiring diagram on different quality parameters to make them most preferable choice for different industrial areas.


Capacitor Panels Specification

1) Backed by professional team of experts and skilled professionals, our products are deeply supervised by expert team as per industry needs and requirements.

2) We always use quality raw materials and superior components to design high quality capacitor panels in India.

3) Each and every capacitor panels India manufactured with us is always tested on various quality parameters to assure consistence performance and durability.

4) Our capacitor panels India are particularly suitable for indoor and outdoor installations and they are capable in managing heavy loads even at the time of main failures.

5) All our capacitor panels are vermin and dust proof, coated with powder and are extremely easy to install and use.

6) All of the capacitor panels in India manufactured with us are dust proof, corrosion resistant easy to install and safe in use.



We also give custom solutions to our clients at very affordable prices for different products like VCB Panels, LT -APFC panel, Generator control panels and Relay Control Panel to best suit customer's needs.

With increasing demand for capacitor panels in India across various industries, High Volt India has turned out to be a trustful source of eminent quality capacitor panels in India. Based in Ahmedabad, our firm has made it big in manufacturing and supplying of capacitor panels in India and ours are the most preferred products, for they are of superior quality priced at competitive ranges.


Functions Of Capacitor Panels India

The Capacitor Panels Given By Highvolt is mostly used for preserving low power tension and high power tension.

This Capacitor Panels are furnished with appropriate breaking capacity that will give back-up safety and excludes the need for HRC fuse substitutes.

The Single capacitor Panel can store electrical energy. Capacitors are contain of two conductors that are divided by an insulating material.

When an electric power is distributed through the pair of conductor, a static electric ground develops in the dielectric which denotes the stored energy.